People active in the silent era and people who keep the silent era alive.
Copyright © 1999-2018 by Carl Bennett and the Silent Era Company.
All Rights Reserved.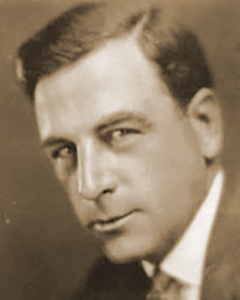 Photograph: Silent Era image collection.
Milton Sills
Born 12 January 1882 in Chicago, Illinois, USA.
Died 15 September 1930 in Santa Barbara, California, USA, of a heart attack.
Married Gladys Wynn, 1910; divorced, 1925.
Married actress Doris Kenyon, 1925; son, Kenyon Clarence Sills, born 6 May 1927; until Milton's death, 15 September 1930.
References: Website-IMDb.