People active in the silent era and people who keep the silent era alive.
Copyright © 1999-2018 by Carl Bennett and the Silent Era Company.
All Rights Reserved.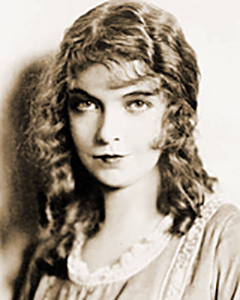 Photograph: Silent Era image collection.
Lillian Gish


Born 14 October 1893 in Springfield, Ohio, USA, as Lillian de Guiche.
Died 27 February 1993 in New York, New York, USA, of natural causes.
Sister of actress Dorothy Gish.
Lillian Gish worked onstage as a child actor with younger sister Dorothy. Began in films, with Dorothy, in 1912 for D.W. Griffith at the Biograph studio in New York. Continued working for Griffith after he established his own production companies. Began making films for independent company Inspiration Pictures in the early 1920s. Signed a contract with MGM in the mid-1920s, which carried her through the majority of the 1920s.
References: Website-IMDb.