People active in the silent era and people who keep the silent era alive.
Copyright © 1999-2018 by Carl Bennett and the Silent Era Company.
All Rights Reserved.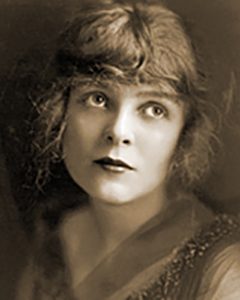 Photograph: Silent Era image collection.
Blanche Sweet


Born 18 June 1895 in Chicago, Illinois, USA, as Daphne Wayne.
Died 6 September 1986 in New York, New York, USA.
Married director Marshall Neilan, 1922; divorced, 1929.
Married actor Raymond Hackett, 1936; until Raymond's death, 1958.
Blanche Sweet began performing as child actor, age 18 months, in stage plays. Began film work at age 13 for Biograph Company. Worked for Biograph Company 1909 through circa 1913. Worked for Reliance and Majestic in circa 1914 through 1915. Worked for the Jesse L. Lasky Feature Play Company from 1915, and also worked from Famous Players-Lasky Company. Worked for First National Pictures, Incorporated, in 1923. Worked for Metro-Goldwyn in 1924 through circa 1925.
Among Blanche Sweet's feature film highlights were Anna Christie (1923), Tess of the D'Urbervilles (1924) and The Sporting Venus (1925).
Blanche made three sound films: Show Girl in Hollywood (1930), The Silver Horde (1930) and The Woman Racket (1930). Her final film appearance was in The Five Pennies (1959).