People active in the silent era and people who keep the silent era alive.
Copyright © 1999-2018 by Carl Bennett and the Silent Era Company.
All Rights Reserved.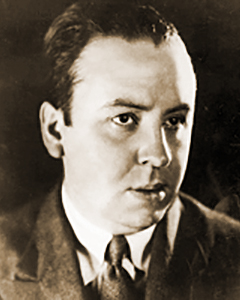 Photograph by Claude Harris;
Silent Era image collection.
Alfred Hitchcock


Born 13 August 1899 in Leytonstone, London, England, United Kingdom, as Alfred Joseph Hitchcock.
Died 29 April 1980 in Los Angeles, California, USA.
Married writer and editor Alma Reville, 2 December 1926; daughter, Patricia; until Alma's death.
Alfred Hitchcock began film work in England as an assistant art director, working up to more important positions. Worked for the British production arm of Paramount. Directed his first short filmsin mid-1920s, which remained either unfinished or unreleased. Directed his first feature films as a British-German coproduction in Germany in 1925. By the late 1920s, Hitchcock was internationally recognized as one of Britain's top motion picture directors.