People active in the silent era and people who keep the silent era alive.
Copyright © 1999-2018 by Carl Bennett and the Silent Era Company.
All Rights Reserved.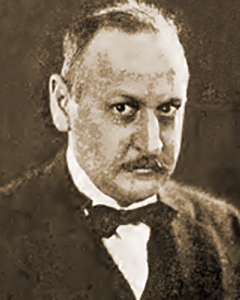 Photograph: Silent Era image collection.
John S. Robertson
Born 14 June 1878 in London, Ontario, Canada, as John Stuart Robinson.
Died 5 November 1964 in Escondido, California, USA.
Married actress Josephine Lovett.
John S. Robertson began film direction in 1916, and eventually directed several major stars including Mary Pickford and John Barrymore. He directed several motion pictures starring Richard Barthelmess for Inspiration Pictures, Incorporated.
References: Website-IMDb.