Reviews of silent film releases on home video.
Copyright © 1999-2017 by Carl Bennett
and the Silent Era Company.
All Rights Reserved.
Men Without
Women
(1930)
This submarine service drama from director John Ford and the Fox Film Corporation premiered in January 1930 and features Kenneth MacKenna, Frank Albertson, J. Farrell MacDonald, Walter McGrail and granite-jawed Warner Richmond. John Wayne appears as the radioman on the surface.
Our modern opinions of this film must be tempered with some perspective. The only known surviving version of the film is held by the Museum of Modern Art, an English language workprint of the international export version of the film. Not a final release version of the film, the workprint is a mish-mash of sound and silent sequences, sometimes with seemingly insignificant background dialogue in the soundtrack but no main dialogue. Music cues are choppily edited and repeated. Sometimes music and dialogue disappears altogether as an intertitle interrupts a synchronized sound sequence.
The MoMA print is definitely a work in progress. Our best guess is that the intent of the workprint was to prepare a silent version for export release, with the existing intertitles for English language distribution and perhaps a reference for translated intertitles in prints distributed to other countries. — Carl Bennett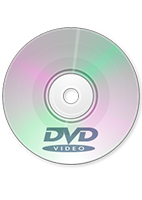 Submarine Memorabilia
2010 DVD edition

Men Without Women (1930), black & white, 72 minutes, not rated.

Submarine Memorabilia, no catalog number, no UPC number.
Full-frame 4:3 NTSC, one single-sided, single-layered DVD-R disc, Region 0, ? Mbps average video bit rate, ? kbps audio bit rate, Dolby Digital 2.0 mono sound, English language intertitles, no foreign language subtitles, chapter stops, clamshell CD case, $9.99.
Release date: 2010.
Country of origin: USA

Ratings (1-10): video: 4 / audio: 4 / additional content: 0 / overall: 4.
This DVD-R edition of John Ford's submarine drama has been mastered from a VHS videotape copy of a full-frame analog video transfer (which was taped from an American Movie Classics presentation). As would be expected, smeary picture details are the result of the low-resolution of VHS, and dark edges rim the right side of white highlights. Interlacing artifacts are annoyingly present and are not removed on disc players that upscale interlaced video signals to progressive scan signals.
The film's synchronized music, sound effects and dialogue soundtrack is reproduced in the right stereo speaker only. A metallic ringing from overcompression of the audio is present throughout.
While far from ideal, this poorly-produced DVD-R is the only known DVD home video edition of Men Without Women.
This Region 0 NTSC DVD-R edition is available directly from SUBMARINE MEMORABILIA.