People active in the silent era and people who keep the silent era alive.
Copyright © 1999-2018 by Carl Bennett and the Silent Era Company.
All Rights Reserved.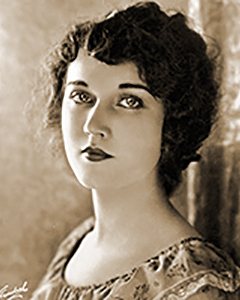 Photograph: Silent Era image collection.
Fay Wray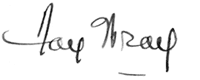 Born 15 September 1907 near Cardston, Alberta, Canada, as Vina Fay Wray.
Died 8 August 2004 in New York, New York, USA, of natural causes.
Married writer John Monk Saunders, 15 June 1928; daughter, Susan Saunders; divorced, 1939.
Married writer Robert Riskin, 23 August 1942; daughter, Victoria Riskin; son, Robert Riskin Jr.;
until Robert's death, 20 September 1955.
Married doctor Sandford Rothenberg, 1971; until Sandford's death.
Fay Wray's family moved from Alberta to Arizona in search of work when she was three years old. The Wray family later moved to Salt Lake City, then to the Los Angeles area. Fay's parents divorced after the California move.
Fay Wray began in motion pictures in 1923. She worked for Hal Roach Studios, Incorporated, from 1925 through 1926 in comedy short films. Fay worked briefly for independent producer Barsky in 1925, appearing in The Coast Patrol (1925). Working for Universal Pictures Corporation from 1926 through 1927, Wray appeared in a series of Western features and shorts with Art Acord and Hoot Gibson. The B-film work was beginning to pay off.
In 1926, Fay was selected along with 12 other young actresses (including Mary Astor and Janet Gaynor) by the Western Association of Motion Picture Advertisers as a young starlet most likely to succeed in motion pictures. Fay was signed by Paramount Famous Lasky Corporation in 1928 and continued into 1929. Her Paramount films included some of the finest of the late silent era, including The Wedding March (1928) and The Legion of the Condemned (1928).
Fay Wray will forever be remembered for her role in King Kong (1933), a film which saved the RKO studio from bankruptcy.
Wray returned to films after the death of her second husband, writer Robert Riskin, playing mostly maternal but roles. Her last theatrical film appearance was in 1958. She made a final acting appearance, with Henry Fonda, in the television movie Gideon's Trumpet (1980).